Powered access hire: choosing the right equipment for your project.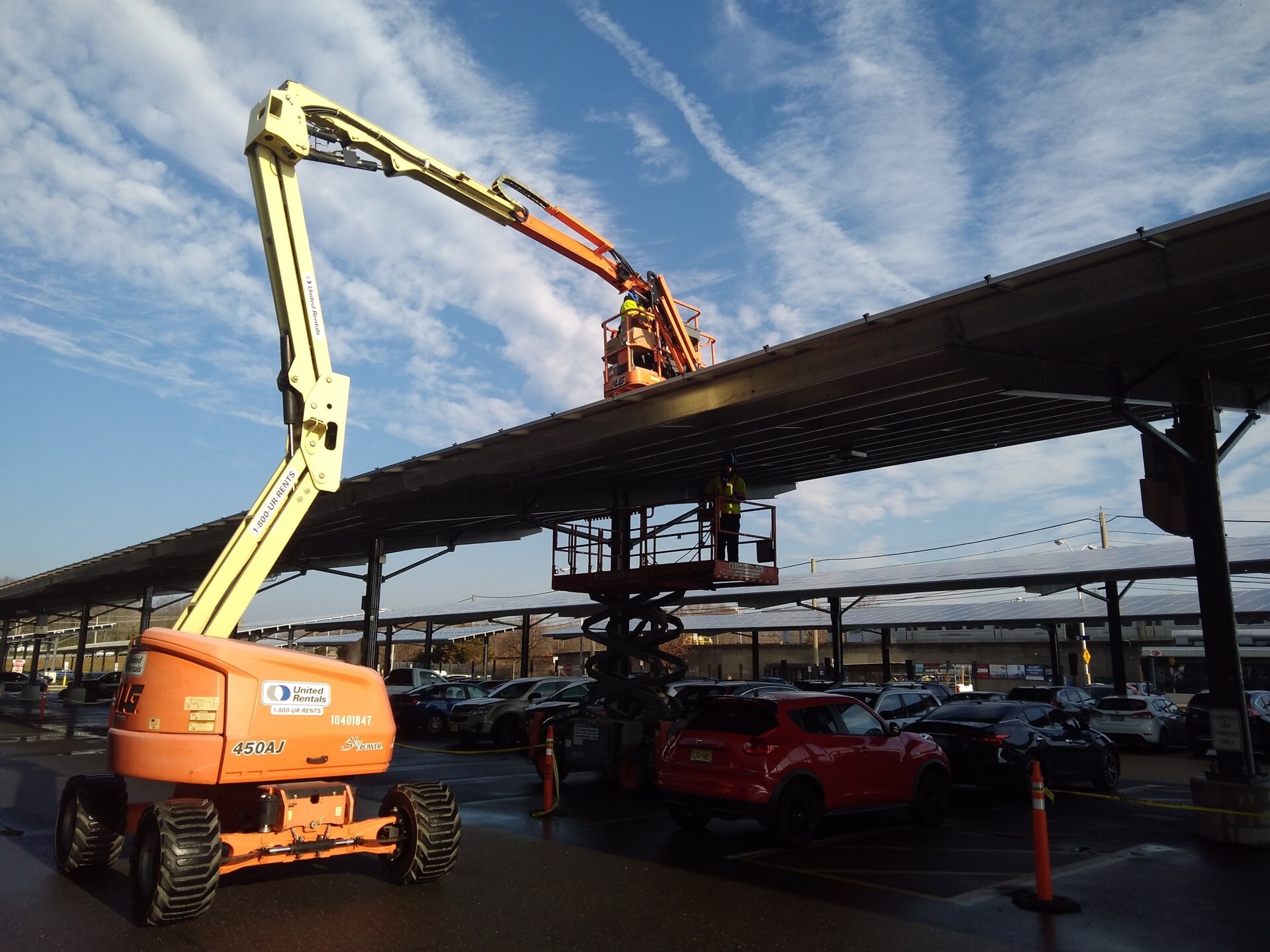 The term "powered access hire" is used frequently in a number of industries: construction, glazing, decorating, electrical installations and many more, but to an outsider, it may not ‌be obvious what makes up "powered access equipment", the different types of machines and their uses.
In order to make this subject a little easier to navigate for first time users, MR Plant Hire have put together a brief guide to help you choose the right powered access equipment for your project.
What do we mean by powered access equipment?
Access equipment is any equipment that allows you to work at height. This equipment falls into two major categories:
Non-powered access platforms: This category includes podium steps, scaffolding, ladders and personnel lifts.

Powered access platforms: Also known as Mobile Elevating Work Platforms (MEWPs), this category includes electric, diesel and hybrid machines with a number of different functions and configurations.

These machines include scissor lifts, boom lifts, mast lifts, push around lifts and spider lifts.
Each of these powered access machines is designed for carrying out specific functions in specific settings.
We can break this down as follows:
Boom lifts
Boom lifts or "cherry pickers" consist of a basket attached to an extending hydraulic arm or "boom". These machines are typically seen working outdoors on electrical or lighting installations, on tree felling and pruning projects, on glazing installations, etc.
Boom lifts can have a number of articulated booms, meaning that some machines can work up and over obstacles. Boom lifts are classified by their working height and power source.
Diesel boom lifts are used for work on sites where there are no emission restrictions. Diesel boom lifts are generally considered to be more powerful, with these machines tending to be adapted to outdoor and rough terrain work. Diesel machines tend to offer more independence as electric machines require a suitable power source for charging.
Electric boom lifts are generally used for work indoors and in low emission areas such as Clean Air Zones. Electric boom lifts are frequently seen carrying out maintenance work in hospitals, public buildings and shopping centres.
Bi-energy and hybrid boom lifts offer the independence of a diesel powered machine with the practicality of switching to an electric power source for work in low emission areas. These machines are great for mixed indoor-outdoor projects.
Spider Lifts
Similar to boom lifts in principle, spider lifts consist of a basket on a hydraulic arm (or a number of articulated arms). These machines, however, are track mounted and include outriggers for additional stability.
These machines are usually narrow, fitting through a standard garden gate, and are designed for use on complicated terrains such as on slopes or grassy areas.
Scissor Lifts
Scissor lifts offer a great alternative to scaffolding. Scissor lifts consist of a large elevating platform on a wheeled base. These powered access platforms are popular for painting, decorating and M&E installation jobs requiring several workers or large amounts of materials.
Scissor lifts provide plenty of space for materials and can be adjusted for work at different heights: perfect for painting or installing glazing or cladding on a building. Some of these machines drive at full height, allowing workers to carry out work at height along the facade of a building or installation work in ceilings. Unlike scaffolding, scissor lifts can be moved around a site to carry out work in different locations.
Scissor lifts can be diesel or electric powered, bi-energy or hybrid. As with boom lifts, the power source dictates whether a machine is suitable for indoor or outdoor use, with electric machines being generally adapted to working indoors and in low emission areas, diesel machines being generally suited to outdoor and rough terrain work and hybrid and bi-energy machines suiting both settings. That said, some electric machines are designed for both indoor use in low emission areas and outdoor, rough terrain operation.
Vertical Mast Lifts
Vertical mast lifts are similar to boom lifts, except that they are far more compact and usually rely on just one telescopic mask that extends vertically upwards. These machines are designed for work in extremely tight spaces such as in hallways or between warehouse racking.
Push Around Lifts
Similar to scissor lifts in design, these compact machines are designed for indoor use in emission and noise sensitive areas. These versatile powered access platforms are ideal for facilities management teams to carry out maintenance and repair work in public buildings, hospitals and office complexes.
Looking for powered access hire in London?
At Mr Plant Hire, we offer a broad range of powered access equipment for hire, including all of the equipment mentioned above.
Our experienced sales team can advise you on the most suitable machines for each particular type of job and are always happy to discuss all the available options. Contact Mr Plant Hire today for powered access hire information and rates on 020 8351 3434.
MR Plant: affordable, quality powered access hire.